Since I made the New Years resolution to give street photography a shot I thought I would get started right away.  Being the first weekend of 2014 I was excited to put some of my free time to good use and get some shots.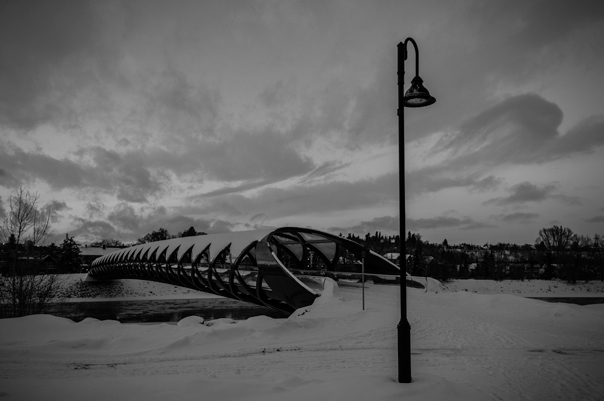 Now you may be wondering why my subject is an inanimate object and why the composition is slightly off.  Please allow me to explain.
As you can see, Calgary is quite far off from a tropical paradise.  If I was the only one crazy enough to step outside today, I wouldn't be surprised. When you mix deep snow with -39 Celsius it becomes a match made in heaven.  Your skin freezes after 5 minutes and you start losing any feeling in your hands.  Considering Calgary has the worst downtown parking ever, I was basically dying by the time I even got in position.  Needless to say, I took "a" shot and booked it back asap.
Below please find a picture of Canadian children cheerfully playing on the playground: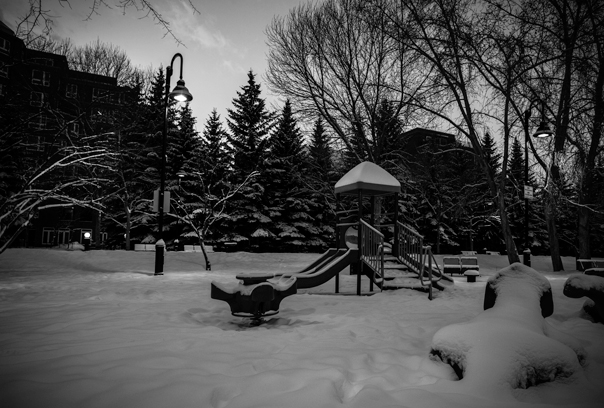 Yep that pretty much sums it up.
Thank you for reading :)!